Discover more from The Curious Kat
I'm a bestselling author fueled by curiosity. This is a monthly newsletter that seeks to inspire & create community by sharing ideas about creativity. Get behind-the-scenes stories about writing & recommendations for books, art & movies that inspired me.
Katrin's Newsletter #41: Big thanks

This brief missive is a way for me to make connections with people interested in art and creativity (sign up here). I'm an author and editor, always on the lookout for inspiration. 
Thank you...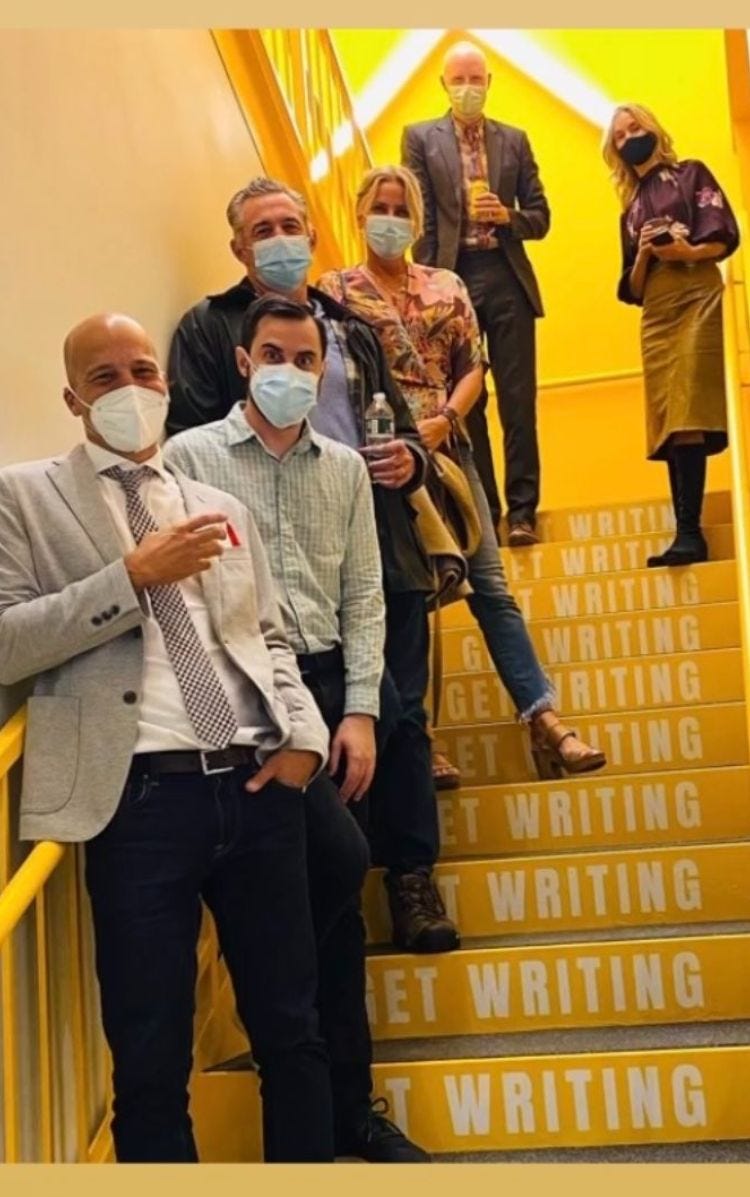 While I've been waiting months to be able to continue working on my novel, what I feel is not impatience but gratitude for the many hours my agent recently spent with me on the phone, discussing my story. Her expertise, imagination, generosity and support will help make this Ibiza/ Madame Bovary story a much better book.

I'm grateful for my writing community both here in Key West and back in Boston. Key West Literary Seminar is taking place again, in person, this year (I run the workshops). Hallelujah! I'm especially looking forward to meeting the faculty--seriously, I have to pinch myself (I try to remember that anticipatory joy when I'm doing some of the more tedious work this job entails).

I've also been thinking about my GrubStreet community, who is now opening its incredible new space in Boston's Seaport (see above L - R: Chris Castellani, Sean Van Deuren, Kevin & me, Merge Architects). I love Key West but I really miss that crew and the energy that comes from teaching in a classroom. Shout out to my Slack channel of "Grubbie" writers who provide me with daily encouragement!

And I'm grateful for you readers, thank you. With this latest newsletter, I've now sat down 41 times, trying to imagine what I've loved that you might also be interested in. I'm truly so thankful for this growing community.

==> If you enjoy the newsletter, would you consider forwarding to one friend you think might also like it? Sign up link is here. 
The Real Deal on "The Ibiza Book"

So, I won't lie, I have work to do. Yes, my agent used words like "gorgeously written" and "inventive, beguiling, feminist, smart" ... and she also had important insights into the current marketplace. As I suspected, the beginning of the book needs editing to drive the story forward more quickly and with greater intrigue.

There's always a moment when writers have to examine what they want for their work and balance that with where it fits commercially. Ultimately, I want readers, and so any high faultin' notions I may have that don't serve my story have to be excorcised. It's not easy but it is necessary. 

What do I want people to feel when they finish reading my novel? Satisfied. Check this out: a moving compilation of writers talking about their book's raison d'etre, from Mark Cecil (the whole Millions article is intriguing from a craft perspective).
What I'm reading...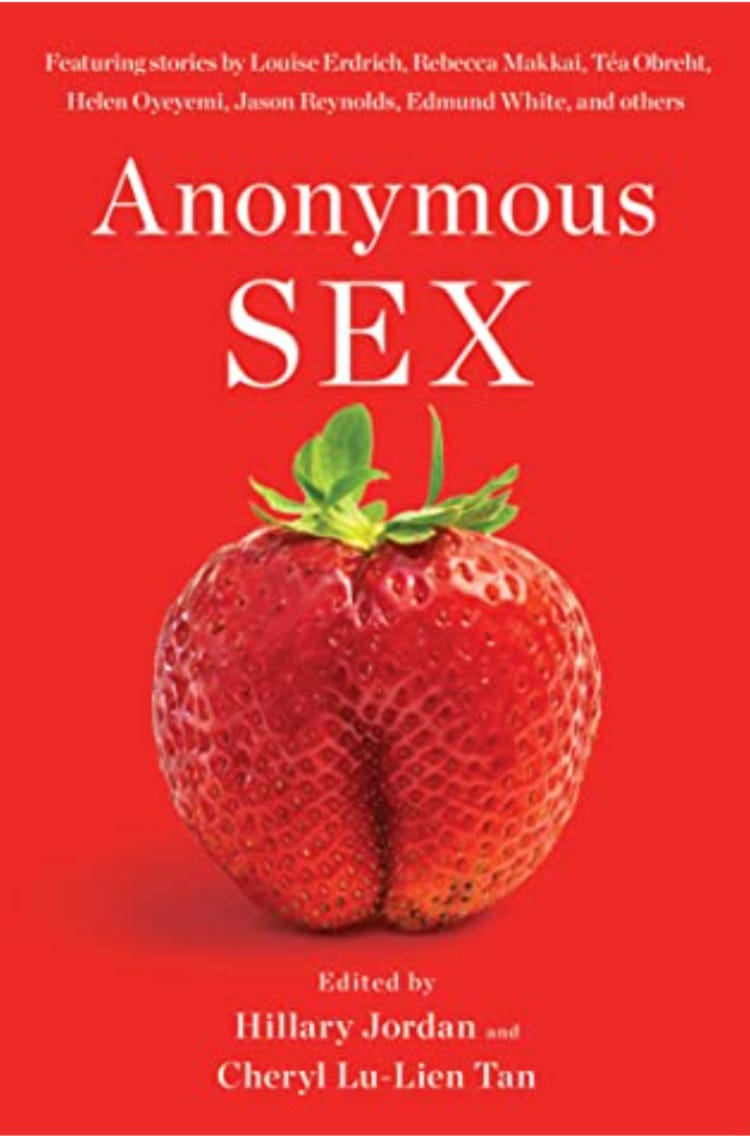 Cheryl Lu-Lien Tan is a resident at KWLS this month and she gave me this story collection Anonymous Sex. I'm loving it. It's written by a bunch of very famous (and gifted) writers and the stories are not attributed.

Half the fun is trying to guess who wrote what (it's pretty much impossible). But really, I'm finding it to be surprsingly tender and thought-provoking. There's something about this damn pandemic that makes reading these stories of human longing and connection especially moving.


My friend and colleague Lynne Reeves Griffin's 4th novel just came out to rave reviews: The Dangers of an Ordinary Night. If you like suspense and psychologically complex characters, this one is for you.  

I was carried along by the central mystery, but mainly I was drawn to these flawed and fascinating people. So many of us are trying to do the right thing... and failing. It asks us to examine ambition and desire, love and loyalty, and to look right into the dark maw of humanity and emerge better and more hopeful.