Discover more from The Curious Kat
I'm a bestselling author fueled by curiosity. This is a monthly newsletter that seeks to inspire & create community by sharing ideas about creativity. Get behind-the-scenes stories about writing & recommendations for books, art & movies that inspired me.
Katrin's Newsletter #46: Dancing & Prancing
This brief missive is a way for me to make connections with people interested in art and creativity (sign up here). I'm an author and editor, always on the lookout for inspiration. 
Dance & prance this holiday!
This will be short and sweet. I'm entering my busiest time of year with the Key West Literary Seminar & Workshops and I'm counting on this year not being a sh*t show like 2022... with me getting Covid and having to miss the best week of the season. We've got such a cool line up this year. Check it out.

Let's dance ourselves through this holiday season, into a good, productive mood!


I recently downloaded the soundtrack to The White Lotus 2 to my library on Spotify (you'll find it anywhere) and had an absolute BLAST painting the entire deck of my house while listening. Try this and this and this (YouTube links). I defy you not to sing along!

Does anyone speak Italian? I don't, ye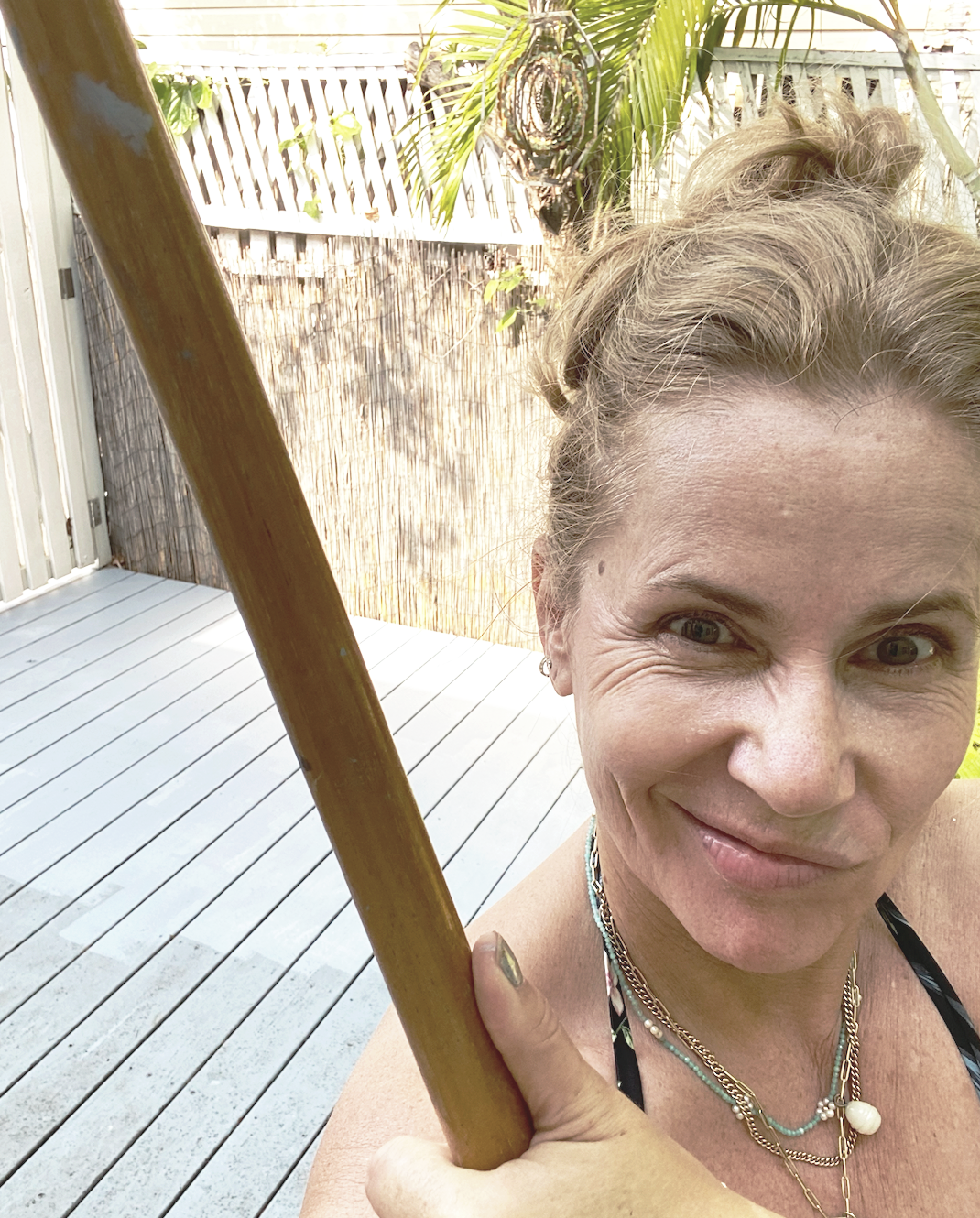 t I was fully immersed in these songs, which are clearly telling a passionate story. 

This is me, working on my deck, while shouting out nonsensical (to me) lyrics. Have fun these holidays, hug your loved ones, forgive someone who's being a pain, dance, and don't work too hard.

See you next year!