Discover more from The Curious Kat
I'm a bestselling author fueled by curiosity. This is a monthly newsletter that seeks to inspire & create community by sharing ideas about creativity. Get behind-the-scenes stories about writing & recommendations for books, art & movies that inspired me.
Katrin's Newsletter #47: What do you WANT?
This brief missive is a way for me to make connections with people interested in art and creativity (sign up here). I'm an author and editor, always on the lookout for inspiration. 
What do you WANT?

Novels are pretty much always about someone wanting something they can't get. Newsletters are more simple. My goal is to give you more of what you want. I'm switching over to a new platform (the look will be a little different) and would LOVE to know: What is the reason you open these emails? Will you take a second to let me know?

And if you want to get detailed... do you want MORE or LESS:
          - Writer tips (craft)
          - Book & movie recommendations
          - Personal behind-the-scenes (about my own writing & career)
          - Tidbits to do with art, creativity, writing etc.

And, as always, THANK YOU. The 55% "open rate" for this bi-monthly missive is a big part of what makes it fun for me - it's gratifying to know people are reading.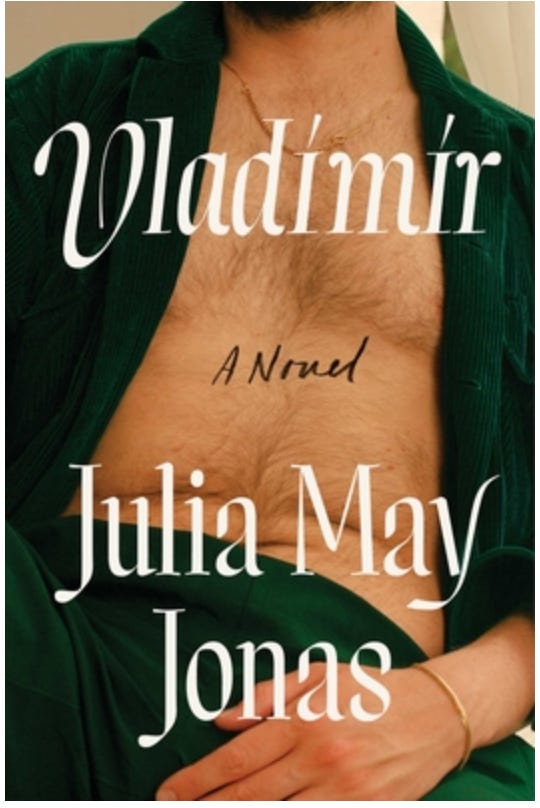 Months and months ago, I planned a solo trip to Ibiza, Spain, where my next novel is set. It was mostly about making time to really hunker down (work), and also about having a GOAL to work toward.

The trip was rough.

Delays, cancellations, missed flights, a night trying to sleep on a metal bench in the Madrid airport, and on and on (and on). But what made the trip there just about bearable was this book, Vladimir, by Julia May Jonas. Wow. Provocative, nuts, well-written, stinging, weird, insightful. SO DAMN GOOD. I didn't even care that I was holding a book that looks like a schlocky romance.

From the publisher: "Propulsive, darkly funny, and wildly entertaining, Vladimir perfectly captur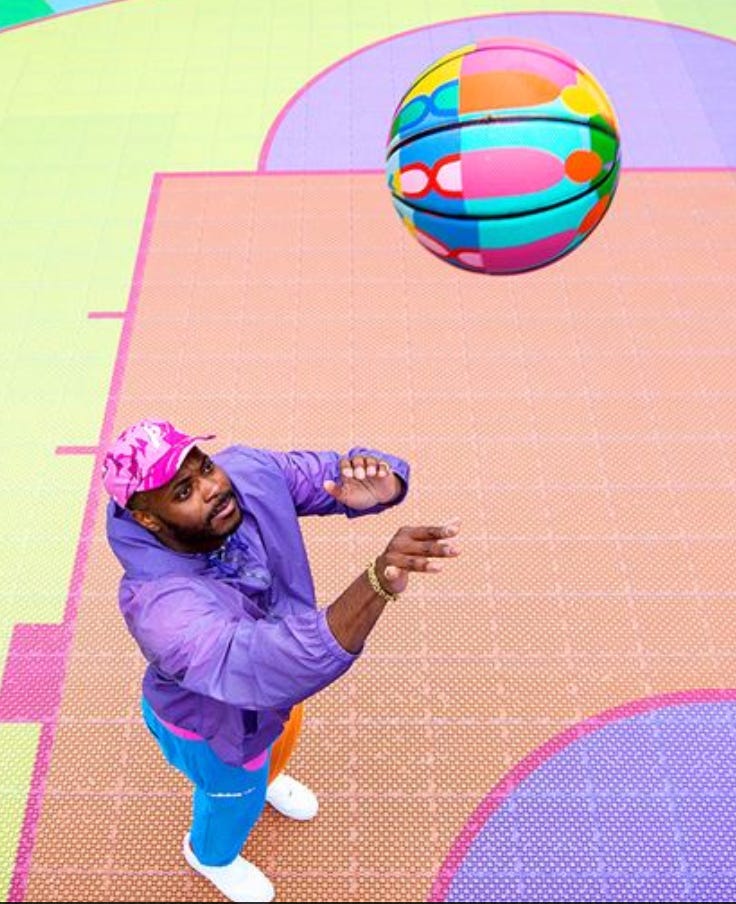 es the personal and political minefield of our current moment, exposing the nuances and the grey area between power and desire." But there's no tedious moralizing here - it's FUN.

I was also lucky to catch a stunning exhibition of the British artist Yinka Ilori at the London Design Museum. Click here if you want to be cheered up!  
Photo by Matt Alexander
The trip was difficult, but Ibiza is photogenic! Here's the medieval Old Town, with its statue commemorating the hippies, and dawn over the beach and from my rooftop.